Survey Of Compact Cameras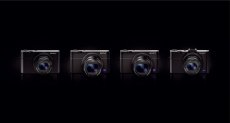 What happens if all the functions and capabilities of the professional phototechnician are transferred to the CD chamber? Sony RX100 cameras. And it's about the four machines of this series today that we're talking about.
The market for compact cameras is not at the best time: the niche that was previously occupied by simple compact cameras (machines) has today taken smartphones that can take down as much as the latter. Not applicable to quality and functions Photography cameras They prefer them now. And advanced photographers pick systems cameras with a replacement optic-- mirrors or noisles.
This situation challenged the producers of phototechnicians because they had to find new areas for their products. Sony, known for its innovative approach to phototechnics, found a very interesting way out of the situation. Their cell line, launched in 2012 from the Sony Cyber-shot DSC-RX100 camera, gave photographers the function and quality of the image of the mirrors placed in the stylish building of " cartel sizes " .
This approach was tested in time: the Sony Cyber-shot DSC-RX100 cameras were so successful that the model recently survived its fourth reincarnation - the Sony Cyber-shot DSC-RX100M4 model was produced.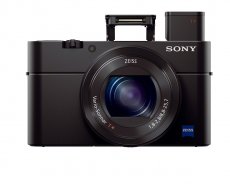 What's usually going on with a photo camera of the old model in the next, more new version? The manufacturer declares it outdated against the backdrop of the new model ad campaign and seeks to remove it quickly so that the old model that has fallen prices does not prevent the sale of its more new (and more expensive) version. But not with the Sony Cyber-shot DSC-RX100 cameras! It's surprising that all four machine models are present at the same time. Starting with the first Cyber-shot DSC-RX100, they are all considered relevant. The first camera took the position of the most accessible series model, while Sony Cyber-shot DSC-RX100M4 became the most advanced among them and has a value almost twice as high as the first model.
Which of the four cameras in the series is most interesting in terms of procurement? What are they different from each other despite the almost identical appearance? That's what we're gonna do in our test.
So, all four models of the series were on the editing test:
The steel and very compact metal body of the apparatus is immediately visible. Indeed, these cameras are a little bit bigger than a pack of cigarettes: such a small will fit in almost every pocket.