Buy A Photo Studio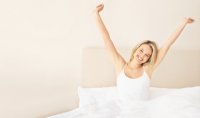 You dream of your own studio?
You always wanted to do a really interesting business? Or maybe you want to be an independent photographer and not bend under the conditions and possibilities of other people's photo studios?
In the lives of each of us, a moment comes sooner or later when we decide to do what we really like. It's important that the work you do bring pleasure. In this case, every morning you will wake up happy, and your whole day will be filled with energy and enthusiasm!
What's the advantage of holding your own photo studio?
The photo studio itself may be interesting for both a photographer, for its own commercial and artistic projects, and an entrepreneur who wishes to earn a steady income while doing an interesting job.
Your own photo studio is:
- Pristy.
- communication with interesting people
- creative atmosphere
- Permanent source of income
- the possibility of expanding business
And a lot of things!
How do you open your photostody and start earning your favourite case?
Even if you've never done business before, open your own photo studio very easily!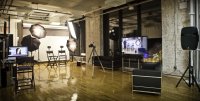 With our help, you can buy a complete photo studio in your region or open a photostody from zero. Your photo studio can be equipped by anyone, depending on your wishes and possibilities!
Our specialists will help you with the creation of a suitable photo studio or a ready-to-business project, and our lawyers will take over all necessary documents.
Creation of a photo studio from zero
We offer you a complete list of services necessary to open your own photo studio with a stable income.
If necessary, we will help you with the selection of the photo studio space, in accordance with your objectives and objectives. We will also help to repair and equip the studio with everything we need.
We'll help you!
♪ We'll make a photo studio project based on your wishes.
♪ We'll pick up the space that's best for the photo studio.
- We'll consult on the renovation and sewerage.
♪ We'll take over all necessary documents.